UK launch for inline pump
Norgren unveils IP 1000 pump designed for micro fluidic handling
Norgren has launched an innovative new inline pump designed for micro-fluidic handling.
The IP 1000 pump from Norgren company, Kloehn, enables users of clinical chemistry equipment to quickly and easily replace cartridge syringes themselves without taking the pump out of service.
The product is a zero dead volume pump which evacuates completely, leaving no air bubbles to interfere with measurements or reduce accuracy, and as the syringe is encapsulated within the cartridge, any leaks that may occur due to wear are directed away from the motor to prevent pump damage.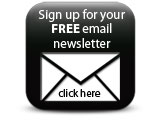 Ian Houston, UK head of business development for life sciences at Norgren, said: "The Kloehn IP 1000 is an example of how Norgren delivers engineering advantage by delivering high-performance products that help customers to simplify their processes. The pump minimises downtime associated with syringe replacement, meaning equipment does not need to be sent away for servicing and laboratory teams can continue their tasks virtually uninterrupted."