Sika flooring piloted at York
Liquid floor application avoids splitting.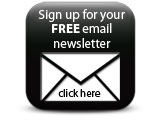 Sika has completed a trial application of its ComfortFloor system to a newly-refurbished single room and en-suite shower room at York Hospital. With existing vinyl flooring throughout the building prone to splitting and peeling, resulting in trip hazards and trapping dirt and germs, the hospital made the decision to trial an alternative solution, piloting Sika's innovative liquid-applied system. A Sika spokesman said: "Now complete, the single room in Ward 24 offers high-performance flooring that will outperform traditional vinyl for many years to come. Providing a comfortable and resilient surface, the system will also ensure that the floor remains completely seamless, to make cleaning easy, prevent trip hazards and maintain the aesthetic."
Companies